Using Technology to Connect Ideas
Digital Publishing Platform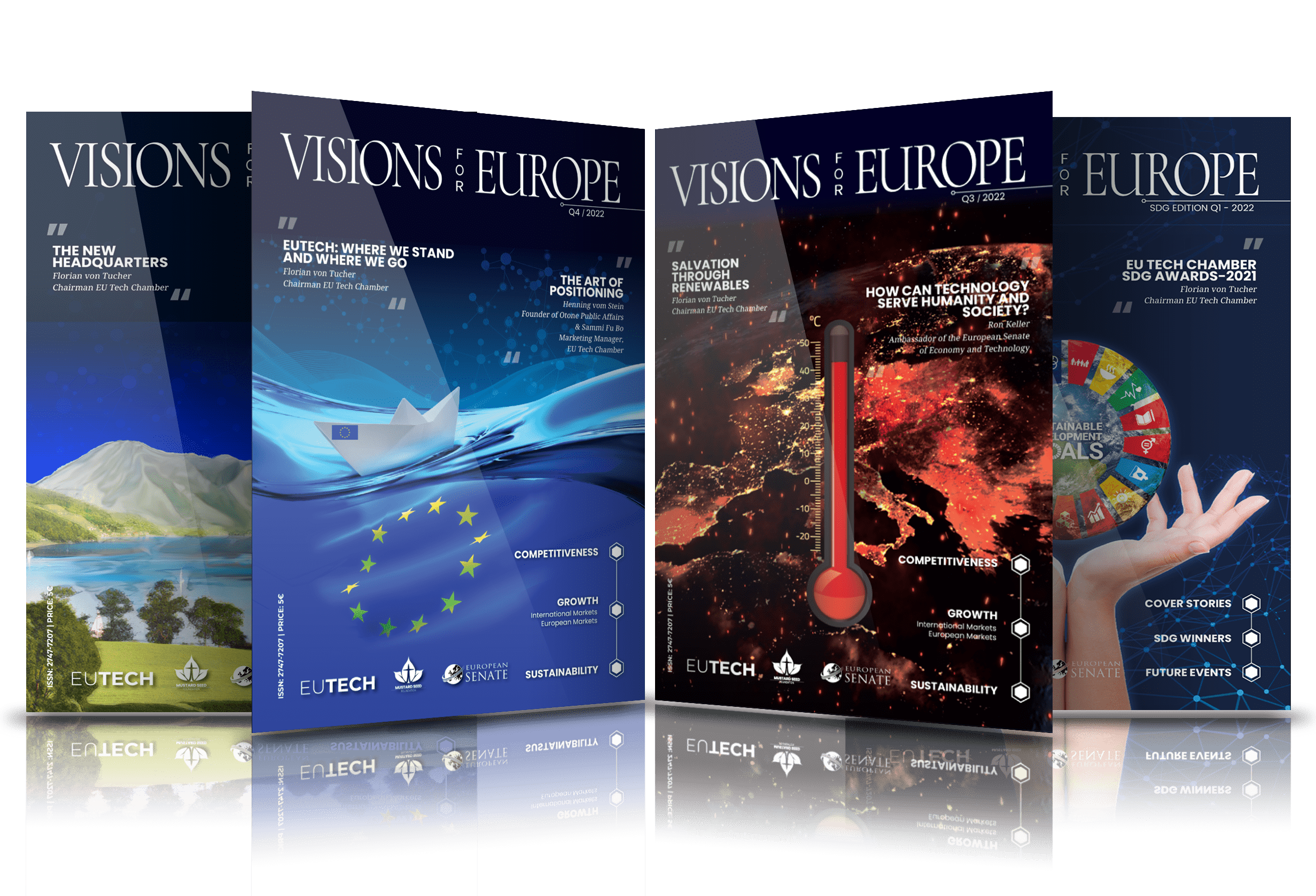 Visions for Europe, EUTECH's quarterly carbon neutral magazine in collaboration with the European Senate of Economy and Technology, offers an opportunity for Europe's tech experts to voice their insights each quarter.
Covering EU & International Markets, Competitiveness & Sustainability, V4E connects the ideas of masterminds from different fields in this tech era. Experts and thought leaders graciously share their insights, findings, and ideas on our pages with over 10,000 readers.
Read in-depth articles by the next generation of entrepreneurs, leading tech experts, and decision & policymakers. Available online and in print in both English and German.
Write an Article


& Get Published!
Many authors dream of getting their articles published on the well-known platform. You might even be one of them!

If so, you may already have an opportunity to write your masterpiece and get it published on our website. Also, get the chance to be featured in our quarterly digital and print V4E magazine!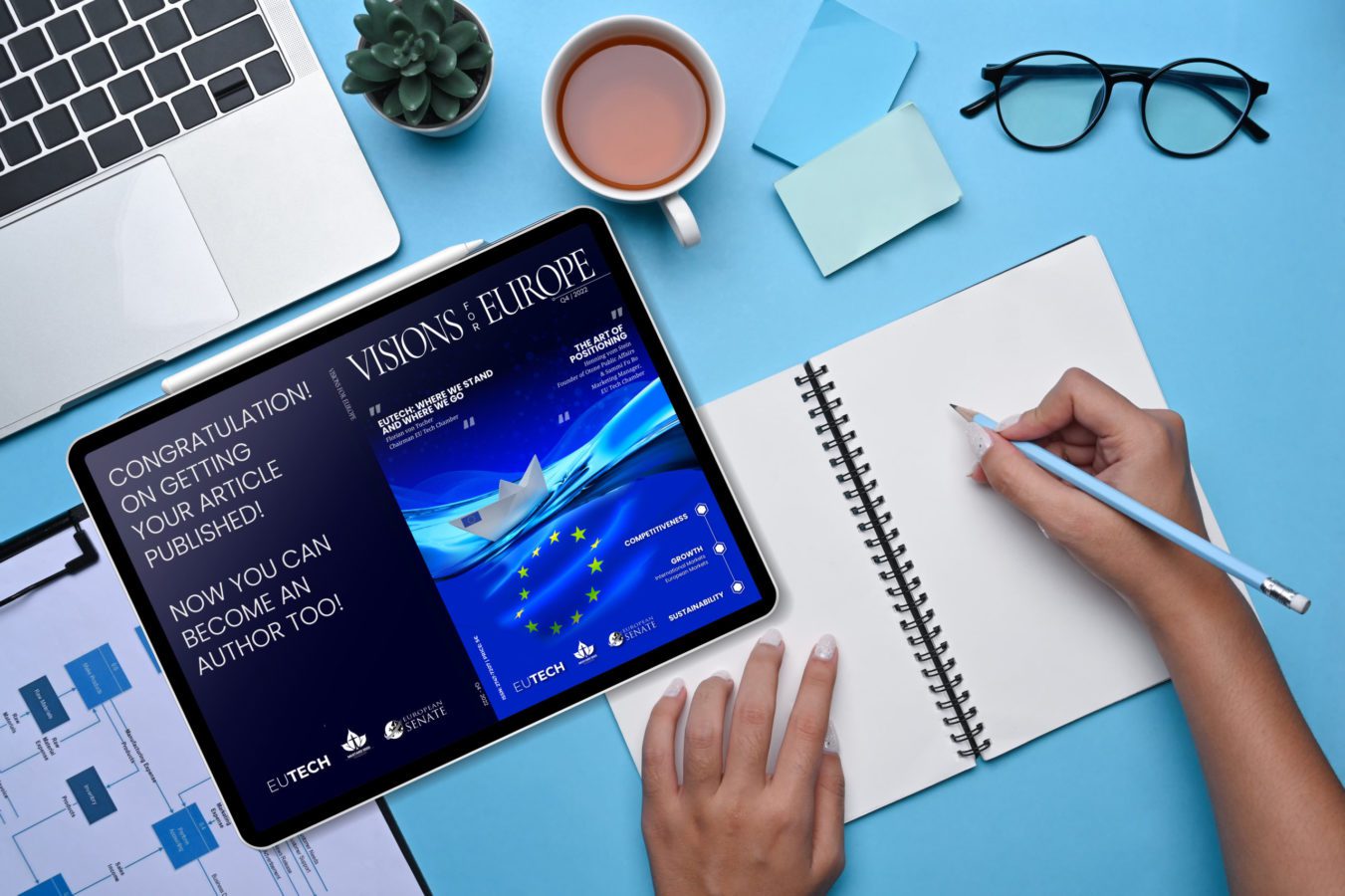 A special thanks to our sponsor for understanding our purpose & making it possible to get all these inspirational ideas to each reader.
You can find our sponsor pages inside the magazine.

Become

A Sponsor & Promote Your Business
Join the Visions for Europe network and develop your base. We have a rich network that can help you branch out and explore the unexplored sectors of industry and find exciting new opportunities.