Before the advent of the Covid-19 pandemic, the digitisation of education was regarded as just a complimentary part of the modern classroom, whether that be digital whiteboards or the increasing use of computers as part of normal lessons. There was no real impetus to embrace the future of digital-led education, and there was no realisation that today's students are digital natives and early adopters of technology.
For all the talk of the importance of STEM (science, technology, engineering and mathematics) learning, the curriculum across Europe has never really recognised what such learning is or how it can be incorporated seamlessly into a wider range of subjects and across age ranges.
Politicians and governments often refer to Asian countries as exemplary models for STEM education, with a focus on how we in Europe can drive forward our STEM agenda using a similar approach. However, this is often without the appreciation that the STEM agenda is complemented by increasing the use of technology in the wider learning environment. Pre-coronavirus, schools, businesses and governments were slowly coming to terms with the fact that wider STEM education is needed. Yet, less than 4% of school expenditure is allocated to digitisation.
Ready or not, globalisation and digital transformation are happening
Over the last 30 years, I have seen significant developments in China, with the hottest topics being globalisation and digitalisation. Major infrastructure projects and technological solutions have become the apparent driving forces for the economy in China, and this was clearly witnessed during the Covid-19 pandemic.
China's digital structure and technology in most homes may have contributed to how quickly its education system was able to adapt to remote learning, using a range of apps and video software to provide children with an organised and digital-led school day. They have everything online from daily schedules, to virtual classrooms and live teaching, and to additional resources.
It is puzzling why digital education is not so readily supported in Europe. Perhaps one explanation can be found in the lack of investment in EdTech systems and the lack of penetration of digitalisation into the curriculum.
During the pandemic, UNESCO estimated that 1.5 billion children and students were affected by school and university closures. EdTech has massive potential across Europe. EdTech businesses must seize this opportunity to develop their products and showcase their capabilities to investors, educators and policymakers.
The global education technology market size is anticipated to reach $285.2 billion by 2027, according to a new report by Grand View Research. From massive open online courses (MOOCs) to closed virtual classrooms, the education technology sector has emerged rapidly, leading to an influx of investment worldwide. Countries across the globe are realising the potential of integrating technology to enhance student learning, enabling education leaders to undertake a range of initiatives in integrating EdTech into their education systems, schools and classrooms.
To give context to how far Europe is lagging behind in relation to EdTech, London is the only European city to feature in the global EdTech Top 10 by investment.
The consequences of a lack of digitisation in Europe's education system
As a parent, I have witnessed the varied nature of European teaching during the restrictions and lockdowns brought about by the global health pandemic. I feel that, during the past year, my child's education has suffered. Not enough has been done to engage young people in effective online learning. There has not been enough structure, investment or guidance to help educators deliver an effective online experience to support both the core curriculum and the invisible curriculum in a digital environment that is found in the traditional classroom.
A secondary concern of the lack of digitalisation in the education of children is the skills gaps our young people will face in the future of work when they progress to a job, further education or university and are missing valuable exposure to critical digital technologies.
Our education systems must invest in diverse and varied digital learning experiences to enable our young people to succeed in the digitally driven future of work and in a global economy.
The digitalisation of education is not just about putting everything online. There is real value in traditional learning methods, and the suggestion is not to replace brick-and-mortar educational facilities with digital classrooms. The focus needs to be on digital transformation and how young people's education can be supported, enhanced and transformed with the integration and inclusion of more digital practices and exposures.
Pandemic has opened up opportunities for technology exposure
A report from Leeway Hertz on Digital Transformation in Education notes that the impact of Covid-19 has been transformative: education providers are looking forward to implementing technology solutions to enable remote teaching and learning, as governments around the world are attempting to mitigate the impact of school closures and facilitate education.
EdTech companies need to rise to the challenge of providing solutions that integrate with a wide range of platforms. This could include new or improved video conferencing capabilities and could even involve the inclusion of augmented reality or virtual reality solutions to create an interactive learning environment. How much more exciting would a geography lesson be if you could experience a glacier retreating or see how a city is planned?
By 2025, augmented reality, virtual reality, and artificial intelligence are set to become increasingly integrated into core education delivery and learning processes. There are already some companies making strides in using artificial intelligence to support students with autism. International Robotics Founder and President Robert Doornick has said that robots are especially effective at teaching socialisation skills to autistic children. In a similar vein, there will be growth in adaptive learning to monitor students' performance and adjust programmes to each learner's needs.
Learning lessons from China Digital education boomed in China from the very start of the pandemic and was driven from two different directions. First, the government had to do something quickly to meet educational needs, and despite other issues associated with Covid-19, this drove their structural adaptation. Second, technology companies provided solutions and products that supported learning, which enabled structured planning of learning, emulation of the school day in a digital environment, and the involvement of parents while not putting parents under pressure to home-school.
Beyond these two key drivers, other infrastructure investments were pivotal, including China's investment in excellent internet access across the country. While a centralised government structure may have enabled quicker adaptation to the new environment, the overriding principle remains the same it is essential that European governments understand the critical need for the digital transformation of education and that suitable investment is made in EdTech companies that are not only ready to deliver, but that can educate policymakers of what can be achieved by integrating digital into the classroom.
Can Europe compete with the burgeoning Asian EdTech sector?
In simple terms, Europe must compete. We must compete to at least draw level with countries that are further developed in their digital education journey.
Investors are also aware that there is significant opportunity. In 2019, global EdTech investment reached more than €15.87 billion. The pandemic has accelerated the adoption of digital technology in education, with global EdTech investment on track to grow by 15% in 2020, valued at a predicted €6.4 billion.
The Vienna-based GoStudent landed €8.3 million to take its affordable online school across Europe, and the UK-based EdTech, MyTutor a leading platform for online, interactive one-to-one tuition for secondary school-aged pupils raised around €4.4 million in investment.
This level of investment in EdTech is set to continue to grow, and with that level of investor confidence will come the knowledge infrastructure for policymakers. Many may have been resistant pre-Covid to digital transformation in education, but now all are acutely aware that they need to meet not only today's demands but also the undetermined demands of the future.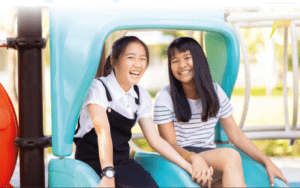 At a macro level, governments need to develop policies that are fit for the future of work. The workplace is changing constantly. Businesses and organisations across the globe have accelerated the digitisation of their customer and supply-chain interactions and of their internal operations. All of these businesses will require staff who have been educated in technology and how to use it effectively.
The Role of EU Tech
Our regular events bring together thousands of delegates from dozens of countries. Thousands of inspired, engaged and innovative people. With our new collaboration platform due to come online in a matter of weeks, we will have a digital exhibition space, a library of resources and a member directory that will be accessible to all.
The EdTech sector can be an important part of this platform. Existing members may have products that can be adapted for learning and where there are gaps, collaboration opportunities exist. At their inception, Zoom and Microsoft Teams were not created as platforms for teaching. However, they have been adopted as such, and there are now opportunities to develop bespoke solutions using the lessons learned.
Ultimately, we believe that the EdTech sector will benefit from working in partnership and in collaboration. Companies will need support to scale up, address research and development needs, and access the right markets at the right time. EU Tech can provide that support.
Going forward, Google, Amazon and Microsoft will be dedicating investment into EdTech. But we know the best innovations happen on the fringes of sectors, in the start-ups and developing tech companies. Start-ups in the UK include Show My Homework from Satchel, Lingumi, Learning People, Firefly Learning and Komodo Learning. In Paris alone, there are 300 EdTech start-ups. As an organisation, we believe we can support the sector in making a real difference to the future of digital provision in the education sector.
What next?
As the modern world faced an unimaginable and unprecedented pandemic, parents, students, educators, policymakers and governments were rocked to the core in how to provide education during lockdowns with restrictions. Few were able to cope. As the first country to feel the full force of the virus, China responded with lockdowns and the resulting need for effective remote learning.
While vaccinations offer some hope for a return to normality, the reality is that education much like business will not return to the way it was before. It has been forever disrupted, and EdTech companies now have the opportunity to become key drivers for change delivering for a new generation of children by equipping them for future challenges and making a difference to their lives by enhancing and supporting digital learning.
Our policymakers now understand the need for digital transformation in education.
Our schools understand the need for digital transformation in education. Investors have witnessed this and are standing by.
It's time to move forward.
Sierra Frfr. von Tucher
Board Member,
EU Tech Chamber