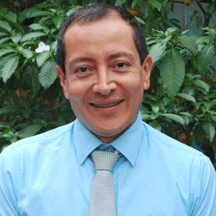 Alexander Hernandez Muñoz
Mag. Alexander Hernandez Muñoz, born 1973 in Medellin Colombia, mechanical engineer, with a master's in science in Polymer Processing. has experience in rubber industry, Bi-Oriented Polypropylene, Coatings, Holograms, Clear Barrier films and consulting in the Rubber & Plastic Training and Research Institute in Colombia. Has contributed with public policies in Colombia related with single used plastics, also plastics in electrical and electronic equipment (WEEE) in projects sponsored by United Nations, Global Environmental Facility – GEF- among others. Currently leading the R&D department at Glasst Innovation Company since 2021 developing new and sustainable materials.
Glasst Innovation Company
Glasst Innovation Company are a technology and innovation company that develops new materials for the construction sector with a sustainable approach, all our products are eco-friendly and highly competitive.